KBank teams with JMT in joint venture worth 10 billion Baht to establish JK AMC for enhanced efficiency in NPL management, aiming to be Thailand's number-one AMC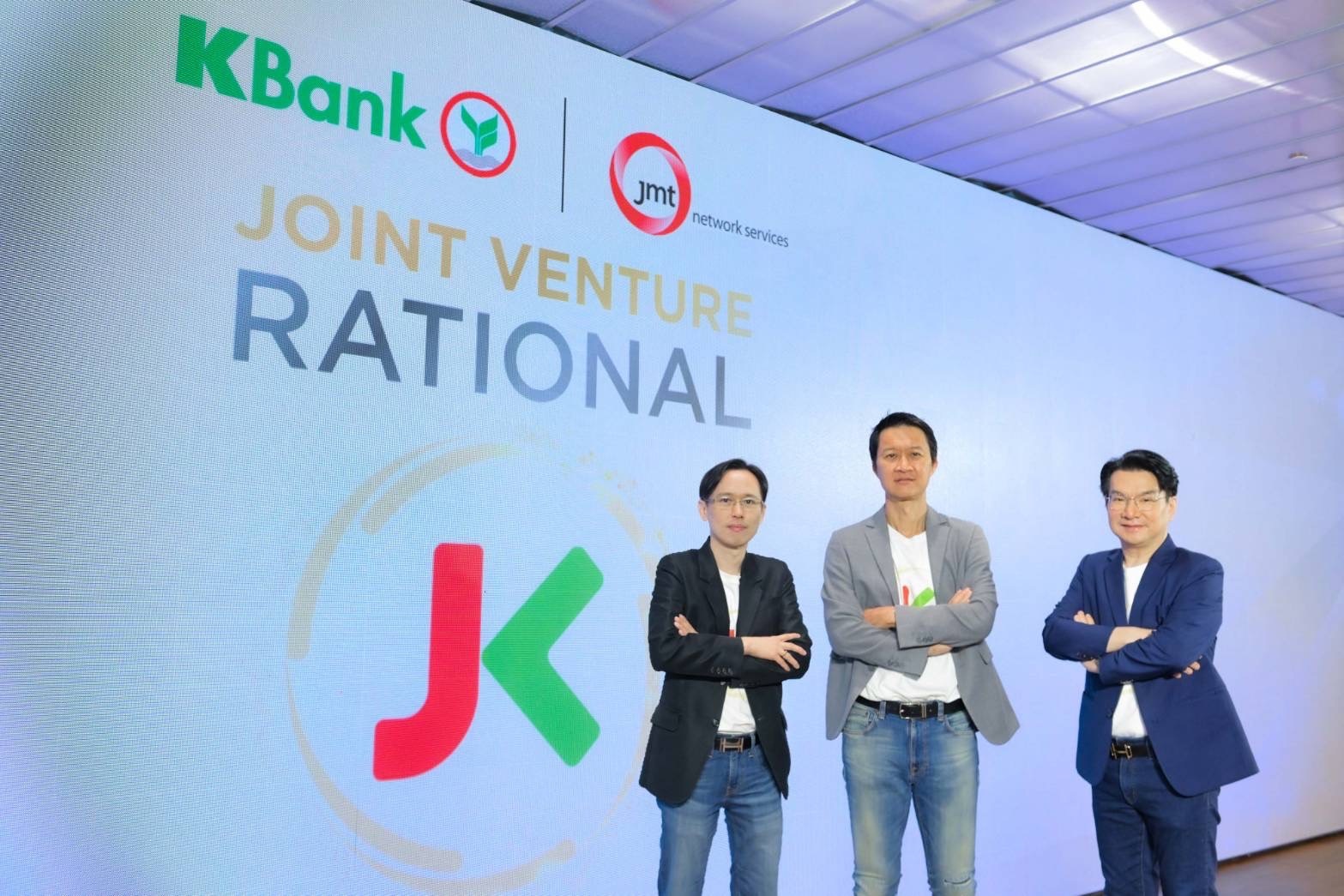 KASIKORNBANK (KBank) has joined with JMT Network Services PCL (JMT) in establishing JK Asset Management Co., Ltd. (JK AMC) –Thailand's first joint venture co-owned by a commercial bank and an asset management company (AMC). The cooperative effort is in alignment with the Bank of Thailand's policy that aims to address the problem of COVID-related non-performing loans, which have risen substantially. The e[[stablishment of JK AMC will allow KBank to manage NPLs with enhanced efficiency, while offering borrowers more options for settling their debt that are suited to their debt servicing ability. When their financial status improves, they will be able to further access loans in the system.
Mr. Patchara Samalapa, KBank President, noted that NPLs in the banking system have surged due to the COVID-19 crisis. The joint investment between KBank and JMT Network Services PCL (JMT) in setting up JK Asset Management Co., Ltd. ( JK AMC) is another option for KBank's NPL management, aside from the Bank'sown management or auctions. KBank will rely on the most efficient method for NPL management in order to maximize returns. Regarding the sale of NPLs to JK AMC, KBank will earn the proceeds of the sale, and as a holder of 50 percent of JK AMC's shares, KBank will also gain a share of profit to be incurred by debt management from JK AMC. Following this investment made via KASIKORN VISION Co., Ltd. (KVISION), KBank plans to sell 50 billion Baht of NPLs to JK AMC within 2022, which will subsequently alleviate KBank's future NPL and provisioning amounts, thus enabling additional income generation from new loan extension.
Mr. Piya Pong-Acha, Group Deputy Chief Executive Officer of Jaymart PCL and Director of JMT Network Services PCL, said household debts have been on a rising trend over the past several years –now reaching approximately90 percent of GDP. Under these circumstances, especially amid the prevailing economic fragility, NPLs will likely increase further. As an effective option for NPL resolution, the Bank of Thailand has initiated a policy to adopt the AMC mechanism for assisting the general public during the COVID-19 crisis. As a result of KBank and JMT's discussions in support of this policy, the two organizations came up with an agreement to set up a joint venture, JK AMC. JMT has invested via its subsidiary, J Asset Management Co. Ltd. (JAM). JK AMC is the first joint venture
Mr. Suthirak Traichira-Aporn, Chief Executive Officer – JMT Network Services PCL, and Chief Executive Officer – JK Asset Management Co., Ltd., added that JK AMC has an initial capital for setting up the company of 10 billion Baht. The company operates the NPL management business, buying secured and unsecured NPLs from KBank and other financial institutions or companies for management. The company aims to become number one in the NPL management business within three years.
JK's business potentials to drive for and achieve its goals include: 1. Expertise in debt management with its group of companies to support JK AMC in achieving competitiveness; 2. Promotion of its NPA via bank channels to increase opportunity in reaching NPA buyers nationwide; and 3. Opportunity to create more business value, i.e. home renovation services at reasonable prices for NPA buyers, assistance for customers with good credit history, etc. JK AMC was officially established in June 2022 and has operated its business since then.